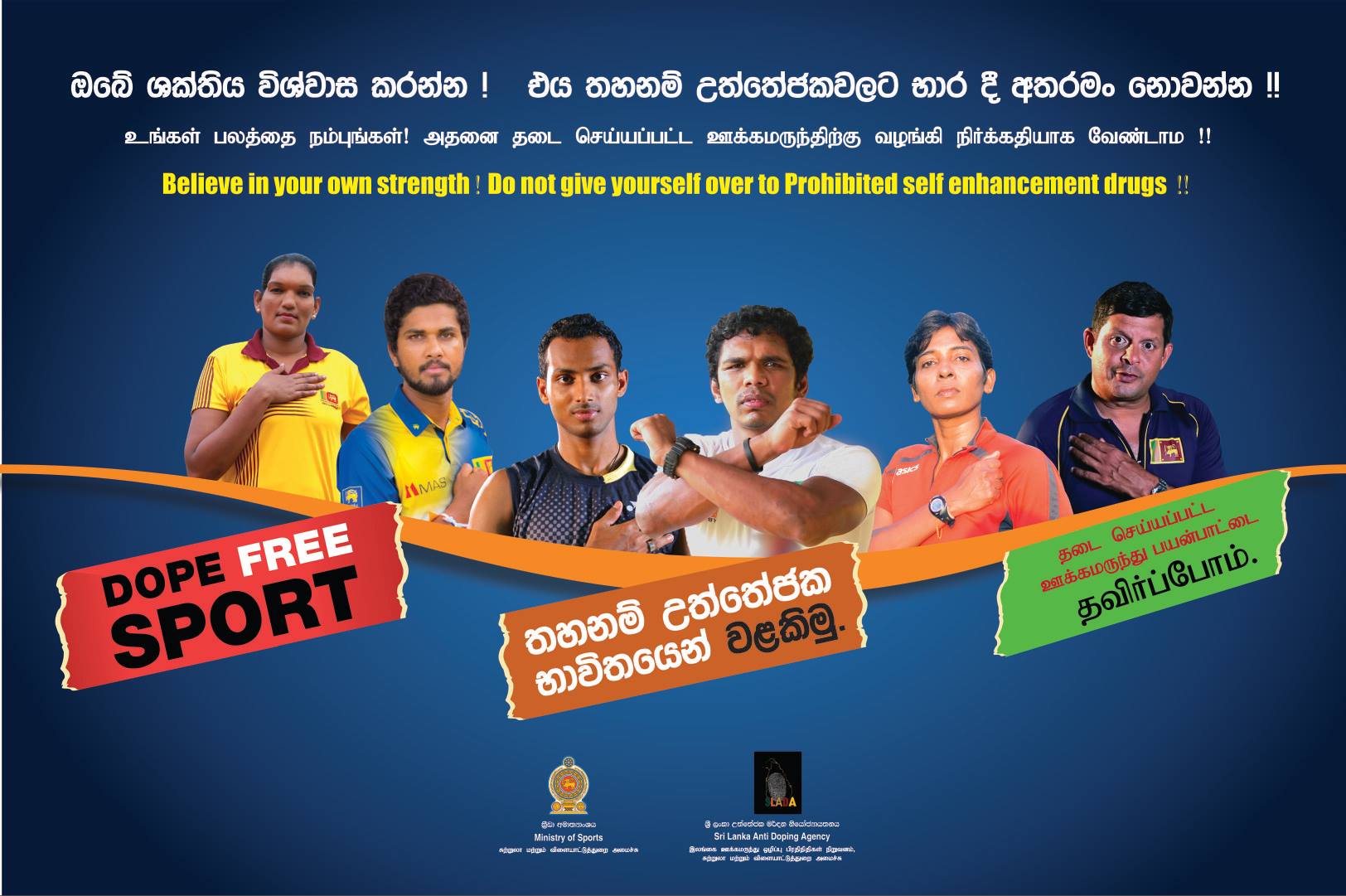 S

L

A

D

A

 
For 100% Clean Sport & Fair Play
Anti-doping programs seek to preserve what is intrinsically valuable about sport. This intrinsic value is often referred to as "the spirit of sport." It is the essence of Olympism, the pursuit of human excellence through the dedicated perfection of each person's natural talents!
It is how we play true!
This agency was formed in Sri Lanka after the "Convention Against Doping In Sport Act No.33 of 2013" was passed in September 2013.
"We (the ICC) take a zero tolerance approach to doping in cricket.We are a signatory to the World Anti Doping Agency code!"
Malcolm Speed-Australian barrister
"I like honesty and fair play!!"
Marcus Garvey-Political leader
Sri Lanka Anti- Doping Agency