Drugfree Sport NZ says it has information indicating 'a significant potential for doping to occur'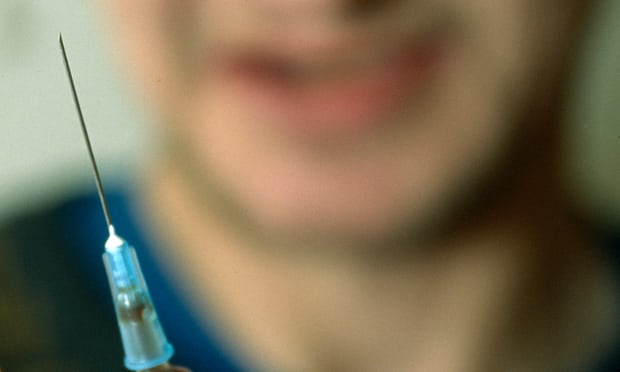 New Zealand is rolling out drug testing of its leading high school rugby teams in a move to address concerns about doping infiltrating the sport at junior level.
Drugfree Sport NZ said it had information which indicated "a significant potential for doping to occur" within the school rugby environment.
The top four first XVs would have their urine tested at a tournament in September, with their samples sent to the World Anti-Doping Agency-accredited laboratory in Sydney – the same facility that drug-tests the All Blacks.
Because of the young age of the boys they could choose to have a "representative" with them when they supply the sample.
Scott Tibbutt, chief operating officer of Drugfree Sport New Zealand, said his organisation had been concerned about doping and "uncontrolled" supplement use at high-school rugby for years, after reports emerged from South Africa, Canada and England of drug use trickling down from the professional leagues to the top school teams.
Competition at high school level has become intense in rugby playing nations around the world, with the best players able to move to professional careers straight after their studies – where lucrative contracts and sponsorship deals are on offer.
It was hoped drug testing alongside education would act as a deterrent to resist doping, Tibbutt said, and help young players move through the ranks without sucumbing to drugs or unnessary use of supplements.
"It is disappointing for us that supplement use and performance enhancing drugs seem to have become normalised in society and people seem to understand if you want to get big or ripped or faster you take supplements and that quite simply isn't the case; the only thing supplements do is create expensive urine," said Tibbutt.
"This age group is of concern because they do have such pressures on them at this level to win and progress."
A study conducted by the University of Otago in 2013 surveyed 142 boys in the first XV rugby teams around the country, and found more than 70% had used four or more supplements in the past six weeks, and five individuals had taken illegal performance-enhancing drugs.
If those figures were extrapolated to top-level rugby around the country that meant one boy in every match could be on drugs, said Dr Hamish Osbourne, who worked on the study.
Reasons the boys gave for using drugs or supplements were to recover faster from injury, give them an edge over the competition in important matches, or to enhance their looks or muscle tone.
Of the 70% who admitted to using four or more supplements the most popular types were protein powders and energy drinks such as Gatorade.
Dr Osbourne said heavy reliance on protein powders was risky as numerous studies had shown 15- 30% of powders bought off the internet were laced with anabolic steroids and other stimulants, and the "feel-good" buzz they gave users could be a slippery slope to harder substances.
The new testing regime could be rolled out to elite schoolboy rugby across New Zealand, said Tibbutt, if further research proved the problem warranted a national approach.
Reaction to the testing from coaches and schools was mixed, with some applauding the measure to crack down on drug use among young players to stop it progressing or becoming a habit.
Others said it was "unbelievably sad".
"We're incredibly disappointed," New Zealand Rugby Players' Association chief executive Rob Nichol told the New Zealand Herald.
"This is school; an educational environment for kids to learn. Now we're talking about policing them under an anti-doping regime which is extremely staunch."
Prime minister Bill English said he supported the move as the pressure in the top leagues was immense.